Grand Sonic Theory!
Grand Sonic Theory is one of America's hottest bands, bursting with tremendous stage energy and top-notch musical talent. They've shared the stage with countless national acts and have played over 1000 shows since their inception. From corporate functions, weddings, festivals, casinos, or private events, the multi award winning band knows how to get an audience out on the dance floor and keep them energized the whole night. They'll amaze you with the core 5-piece band, blow you away with their full 10-piece band with horn section, and make it instantly clear why they are America's premier choice for professional entertainment.
---
BAND BIOS

Victoria Rees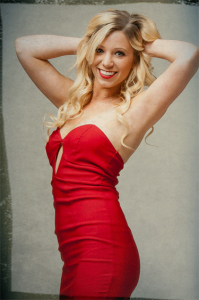 Victoria has always loved to sing, especially while performing in musicals, which led her to study Theatre at San Diego State University. After graduating in 2011, she enjoyed performing at Disneyland, on a Carnival Cruise ship, and at SeaWorld.
She absolutely loves being involved in musical projects outside of theme parks, and is still in awe of the tremendously talented musicians she has the pleasure of performing with in Grand Sonic Theory. She will never stop learning and pursuing her passion, and is excited to see what the future has in store!



"Let the music shine!" — Victoria
Chris James

Chris started his musical journey at the age of three on the piano and eventually made his way to the guitar when he discovered an old acoustic sitting in the corner of his grandmother's house. His original band won three San Diego Music Awards and achieved success with both national and independent releases garnering radio play across the globe.
He has written songs with Chris Barron of the Spin Doctors, hit songwriter Jeff Cohen, and many others. He has shared the stage with national acts such as Sugar Ray, Hootie and the Blowfish, Lit, Vertical Horizon, The Calling, Gin Blossoms, Pete Best (former Beatles drummer), Switchfoot, CCR, REO Speedwagon, The Pat McGee Band, Five For Fighting, A.J. Croce, and the list goes on. Currently, Chris has expanded into various new projects which include composing film soundtracks, radio voiceovers, on-call studio musician, database developer, and aspiring soccer coach.
"Whether playing in front of 20,000 people or in front of an empty bar with just a homeless man peering through the window, I always strive to put on an energetic show. Anything else would be less civilized." — Chris
Dave Yuter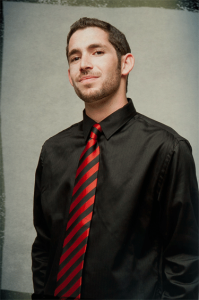 David Yuter is a 21-year-old San Diego native who has been playing keyboards since the age of five. With his diverse musical taste and background, David has been known to play with the who's who in the San Diego music scene, including Jon Foreman of Switchfoot, Peter Sprague, and Paul Cannon. Having played in over 30 bands spanning the past 6 years, David also plays with local Rock/Funk/Pop artist, Tolan Shaw, original progressive/classic rock band Full Revolution, and many other projects to fill up his already booked schedule.
David has toured nationally with Disney act, Allstar Weekend, and has done studio work for just about every major studio in San Diego. He also writes and produces his own original music. As quoted by Frank Torres, owner and founder of IACON Sound Studios and legendary sound engineer, "David Yuter is THE best and most hired keyboard player in San Diego, hands down!!"
"I do it for the love of the music and nothing else. Money will always come later, but playing music is currently my religion." — Dave
Keith Boone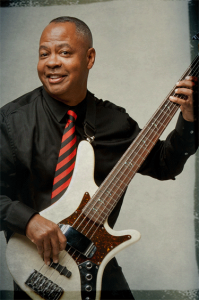 A native New Yorker, (HARLEM) Boone loves to mix in a little bit of it all. Motown or Santana to the Beatles, Rock & Soul has been in his blood forever. A proven road warrior to the stars and world traveler, he is at home on an arena stage or in a cozy coffeehouse.
If you can tap your toes to it, he wants to be there. As a member of the dynamic cover band "Grand Sonic Theory" the opportunity to perform all of his bass influences feels like home to him.



"Come and join us at a show, where the mastery of our performances and instruments will span every flavor of music genre!" — Boone
Eric Brisse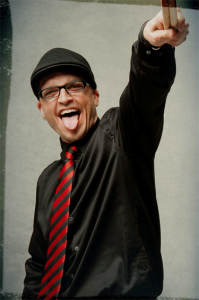 Eric has been performing and recording with original and cover projects throughout California and Las Vegas for twenty years. He has had the opportunity to write, perform, and record music with the former touring bass player of Michael Angelo, the famous double-­neck guitar player.
In 2000, Eric began programming and composing music, which has allowed him to express his musical style rather than simply laying down the backbeat. Programming has given him an edge to his playing and the opportunity to write his drum tracks, as opposed to just performing them. As a composer, he is able to incorporate piano, strings, horns, percussion, and various nuances to his drumming, along with the ability to sing back-­up vocals. In 2003, Eric performed a showcase for Michael Austin and Dreamworks Records, best known for signing Jimmy Eat World.
"I'll hit you with my best shot!." — Eric
Photography: Rick Gould